(THAT IS MY SOMETHING BLUE) (Yep, you got it!!)
Hello awesome people! Happy Tuesday! It sure is a happy day for me because yesterday afternoon, my 8 months old baby girl got up on her feet all by herself for the first time ever!! I noticed lately she had been exhibiting some sort of independence. She would play for longer periods in her crib giving me little or no attention. Oh, diaper time is like a "wrestling match". She wants to be changed while standing and bouncing with your support of course (this is going to be really messy). Sometimes she takes the diaper from me and acts like "she's got this", (love that she tries). I always have to come up with new tricks everyday to get her to stay for just a quick minute (riiight). Getting her to stay still for anything is almost impossible. She wants to roll around, crawl, spin, jump, fly, do some full splits in the air, break dance, pop and lock it..... oh and sing, sing, sing (sort of)..... all these at the same time (yeah). So now that she is discovering more about herself and her capabilities, there is definitely no stopping her now. It is exceptionally beautiful to watch.
This morning up and early as usual, she jumps right into it again, bouncing non-stop (i would too). She is already moving from one corner of the crib to another supporting herself by holding onto the railings of her crib while mommy is following right behind. This girl is on fire!
Now, William and i are watching, waiting and listening carefully to see if she says "dada" or "mama" first. Although, he has been cheating at it. This is it what happens:
Daisy: "Goo-goo, ga, coo..yah, yan, yun, yan yan " (all kinds of baby words)
William: Yes Daisy?!!
Me: (laughing) What? Not even close. You wish.
Oh, i have another post coming up later today that you will find very interesting. Enjoy your day people!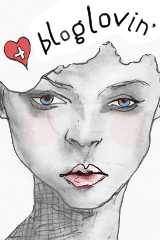 ALL DAISY WANTS TO DO IS .....